The Development of Numerical Control Promoted by High-End Mold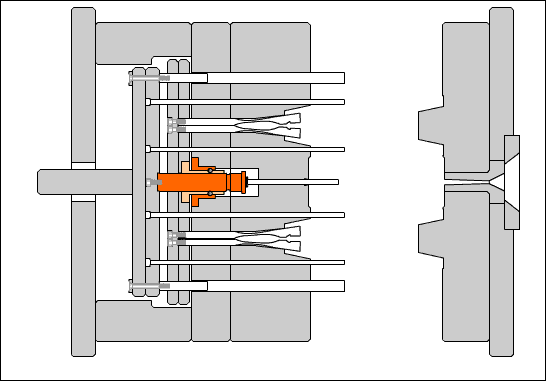 As we know, the mold is a single production & for special users.
Within a period of time, the required mold machining equipments for the mold industry are: CNC Machining Centers, CNC milling and CNC Profiling Milling Machine, EDM Shaping Machine, Wire Cutting Machine, Jig Grinding Machine, Jig Boring Machine, Boring-Milling Machine, Grinding Machine, Optical Contor Grinder, Band Sawing Machine, Deep Hole Driller, Electrode Processing ,Machine, Engraving Machine, Polishing Machine, Spotting Machine, Three Coordinate Measuring Machine, Scanner, Mold Standard Part Processing Machine, High Performance Heat Treatment Equipment, Rapid Prototyping Equipment, all kinds of cutting tools and grinder, Mold software,eg. CAD, CAM, CAE, PDM, etc.
With development of concurrent engineering and reverse engeineering in mold processing, the CNC machines are required with digital transmission transformation, multi-axis motion, high precision, high efficiency, high plasticity, and automation.The electric processing equipments are required with high efficiency, low loss, high precision, mirror machining, electric NC milling and processing center. The CMM is required with high precision, high speed, easy operation, with 3D scanning digitization system, low-pressure contact and non-contact measurement, high flexibility, online measurement and software in high function. Anyhow, mold processing equipment should be able to let the mold enterprises realize high precision, high efficiency, high flexibility,automation processing and try to meet the mold manufacture requirements in high quality, low cost, long life and short delivery.
In a short period of time, due to the high-end talent and technology accumulation in the high-end machine industry,The situation to import foreign high-end machine massively will not be changed. To depend on importing high-end mold machine will continue in the short run.